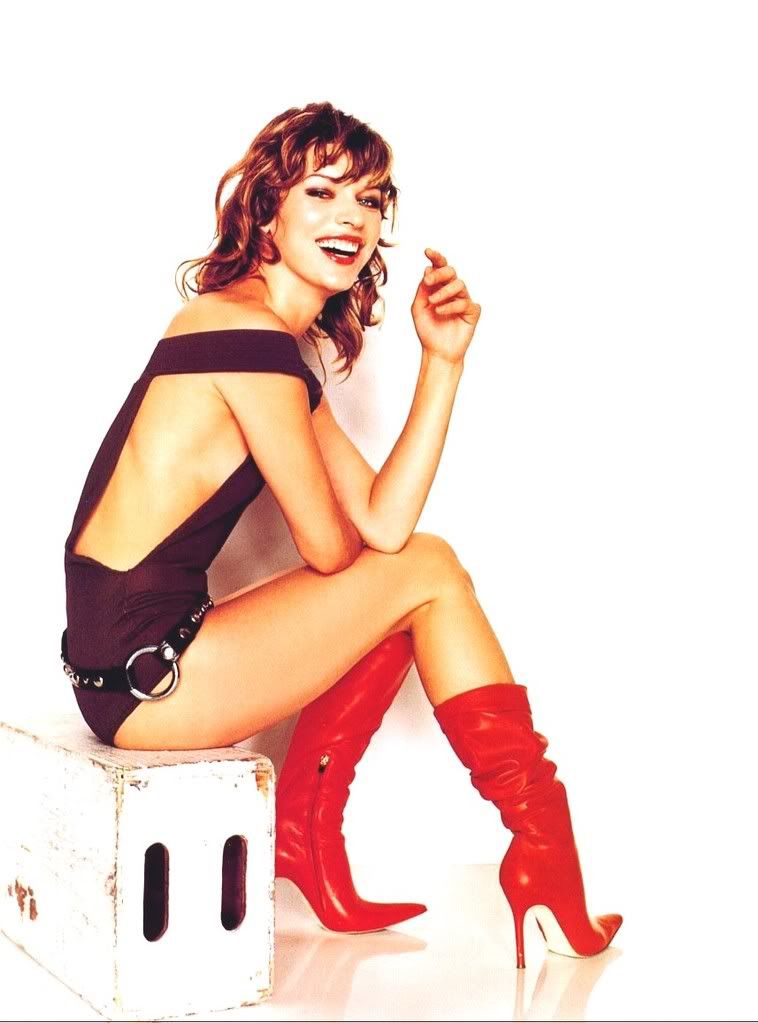 AGRO GIRL MONTH
Female Action Movie Week: RESIDENT EVIL series
AC/DC - Evil Walks
Milla Jovovich has been wearing her calf-high boots for over a whole decade in her battle with the Umbrella Corporation. Milla wears her boots and shoots guns, making her one of the biggest female action stars in Hollywood.

Resident Evil 5: Retribution

debuts this summer. Below we have the Orignal Resident Evil,

Resident Evil: Apocalypse

and

Resident Evil

: Afterlife

in full.
Milla was born in Kiev, Ukrain and she is 5'9".
Resident Evil (Full Movie
)
Resident Evil: Apocalypse (Available in US, CA, AU, UK, DE, IT, FR
only)
Resident Evil Extinction - Fight with dogs scene
Resident Evil: Afterlife
(
Full Movie)
Resident Evil 5: Retribution 3D Trailer Official
HD